High performance solutions for high performance buildings
The HBI SWAT team is reimagining workspace by integrating elements of Storage, Walls, Access Raised Flooring and Technology. SWAT creates smart working environments - spaces built on solutions that build a more flexible, functional, and sustainable future.
Storage
From High-Density storage systems to shelving, cabinets, modular caseworks and mailroom furniture, we provides storage for almost any material you could imagine.
We service customers in a variety of industries including Healthcare, Library/Education, Business/Filing and Storage, Museum, Public Safety, Government and Industrial.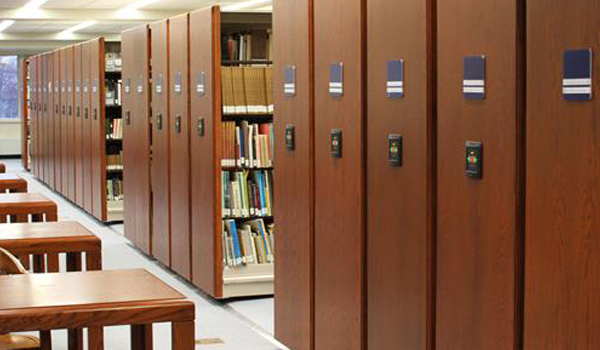 Walls
An architectural wall system with all the fluidity of furniture and all the presence of permanent walls. A clean, simple design provides a timeless look, while a 10-year warranty ensures the performance will last just as long. Sustainability designed to anticipate change, its movable panels offer endless adaptation.
It all adds up to a performance that's so versatile it surpasses conventional construction.
Access Flooring
Raised access floors let you create an open space without the need for power poles. Changing the design of existing spaces is not limited by the location of power and data. Floor height can be varied to accommodate various finishes or functions within a space. We also offer a wide range of finish options and endless opportunities for customization through our TecCrete covered panels and bare panels.
Technology
Today, we have passed the time of complicated technology in the workplace that gets rendered unusable. By neatly packaging A/V, video conferencing, VoIP, users can manage their next meeting with proficiency and effectiveness. With so much focus being put towards how easy START's technology products work, it's our goal to have anyone and everyone be the star of their next meeting.